---
---
Great Post
---
Here is a great infographic about Inbound Marketing, thanks Maggie and co!
The Inbound Marketing Process Infographic
---
So no need to feel lucky anymore!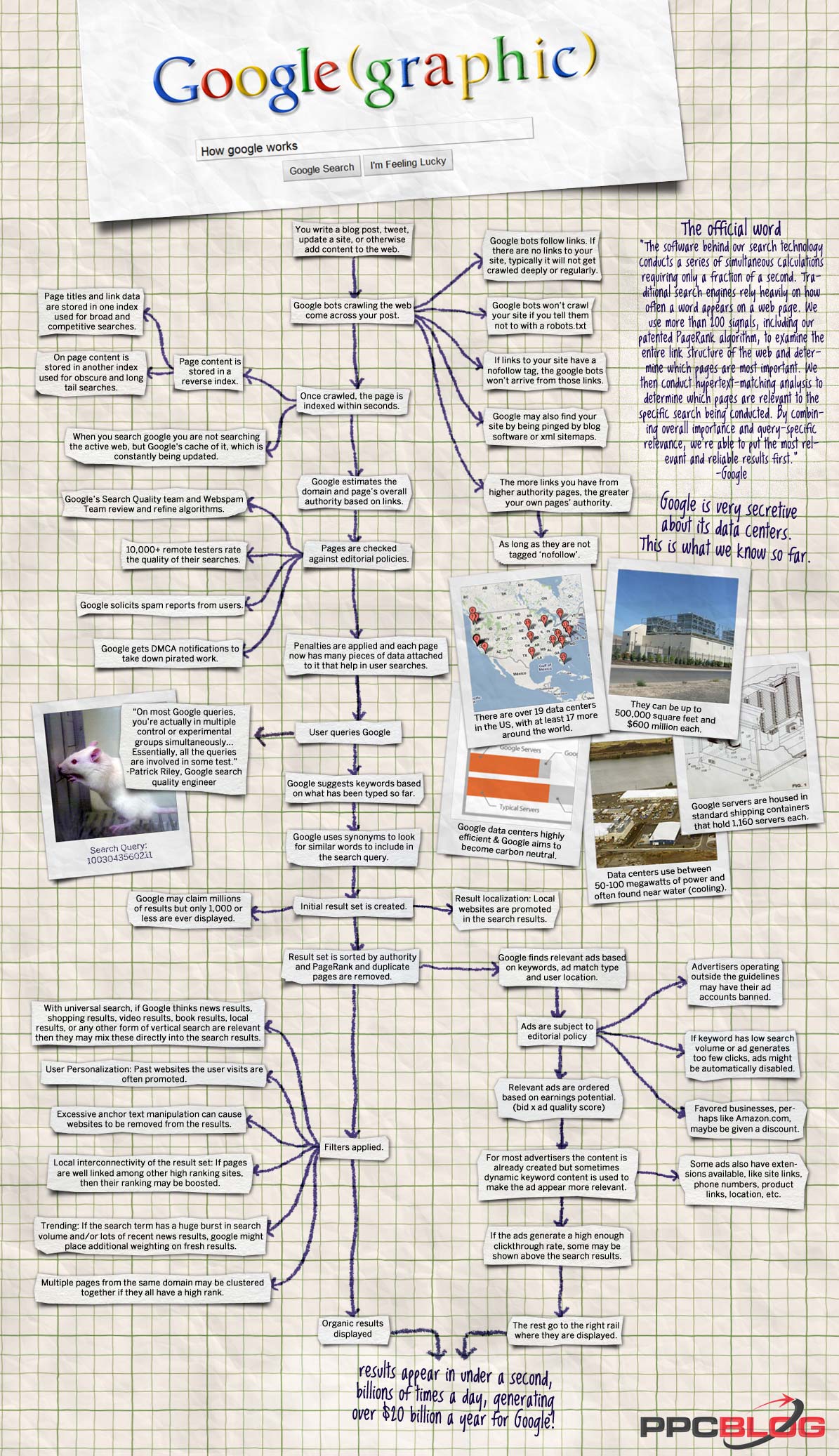 Infographic by PPCBlog
---
Quick and easy!
At the location where you want the email address add this code
<!— ——Start of Code—— —>
<SCRIPT type="text/javascript" language="javascript">
<!— Begin
a="sales";
b="creative-dynamics.eu";
document.write('<a href=\"mailto:'+a+'@'+b+'\">');
document.write(a+'@'+b+'<\/a>');
// End —>
</SCRIPT>
<!— ——End of Code——— —>
---
Here is a designer that really understands its audience!
---
This has plagued mankind for centuries and forced wordpress users to default to the default setting in the Permalinks structure.
Okay maybe not for centuries and maybe just me (as far as I know) but anyhow here is the solution

I would say though before you are doing any of this to contact your web hoster first with the issue as link mine (Dream Hosting) they did it for me (they are fantastic although which is probably why I never learned!).
Also make sure you are running the latest version of PHP.
---
This took a day out of my life that I wouldn't wish on my worst enemy. So here is the solution
Download your wp-config.php file
Enter the following line (above (above wp_initial_constants( );
define('WP_MEMORY_LIMIT', '64M');
This should work
If it doesn't open notepad
copy and past this line: memory_limit = 64MB
Save as php.ini
Upload to root or www/public_html folder
Fingers crossed for you!
Special Thanks to 'galbaras' for this.
---
---